Managed Compliance for Your Data Security Obligations
Have you been tasked with achieving and maintain compliance for your organization but lack the tools, resources and support you need to do it?

Are you face with an insurance application security questions you can't or don't how to answer?

Are you concerned about evolving regulations and having a hard time keeping up?

Is compliance tedious, confusing and downright frustrating?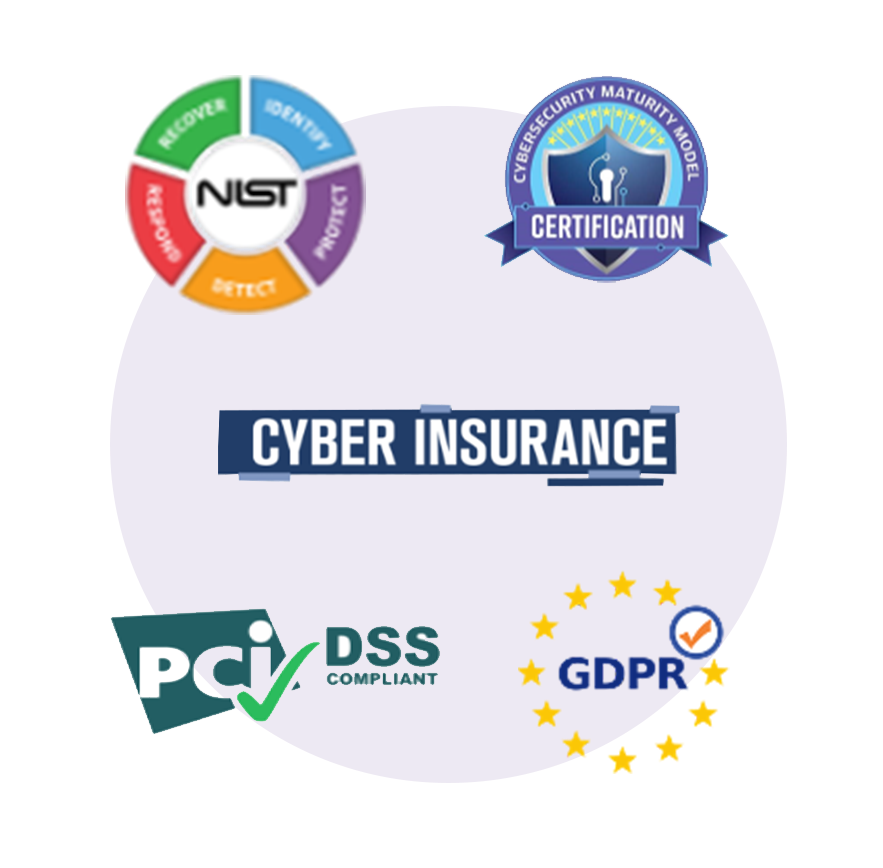 We Can Help. We Take The Pain And Misery Out Of Compliance
Given the increasingly stringent data protection and privacy regulations now being enforced globally, your business can no longer allow compliance to take a backseat. Achieving compliance requires both fulfilling all your obligations under applicable regulatory standards and being able to provide documented proof in order to pass any regulatory audits.

Our Managed Compliance solutions can help your business achieve, maintain and demonstrate its data security compliance requirements.

Let us show you how you can simplify your compliance processes and run your business without any regulatory glitches.
Compliance Is Complicated
Compliance requires a lot of resources. C-level executives and compliance officers oversee compliance, BUT it's the responsibility of IT managers and team to tackle daily technical compliance requirements. You need a comprehensive solution that automates and helps streamline the necessary compliance processes, making it easier for you to adhere to extensive regulatory requirements.
On this call, we'll discuss your unique situation, any concerns you have and answer any questions you have about us.
Assess Your Current State
We conduct a confidential assessment to identify areas of concerns
Implement Your Risk Treatment Plan
We work one on one with you to customize a strategy to ensure your compliance requirements are achieved
Provide ongoing services for you to maintain compliance and have peace of mind knowing your data is secure
Our managed compliance solution can help your business achieve and maintain its data security requirements, help streamline the ongoing compliance processes, and stay up to date with the complex and evolving data protection laws and regulations worldwide.
With our consultative approach, we ensure that whatever business environment you have, we work with you to address not only your annual audit, but your day-to-day operations and overall security posture.
Regulatory Compliance and Standards Solutions
The Cybersecurity Maturity Model Certification or CMMC, is a unified standard implemented by the U.S. Department of Defense (DoD) to regulate the cybersecurity measures of contractors working for the U.S. military. The CMMC is the DoD's response to significant compromises of sensitive defense information located on contractors' information systems. Contractors working across the defense industrial base (DIB) will now be required to implement and continuously maintain a series of strict cybersecurity guidelines demonstrating adequate cyber hygiene, adaptability against malicious cyberthreats and proper data protection strategies.
Concerns Associated With CMMC Compliance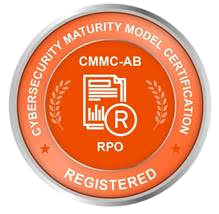 The National Institute of Standards and Technology (NIST) has developed a framework called the Cybersecurity Framework (CSF) to streamline cybersecurity for private sector businesses. NIST CSF is a set of voluntary standards, recommendations and best practices that are designed to help organizations prevent, identify, detect, respond to and recover from cyberattacks.
Concerns Associated With NIST Compliance
Cyber Insurance Compliance
Stay compliant with your Cyber Insurance Policy terms.
Many cyber liability claims are denied because policy holders can't prove they've met the terms of their policies.

You pay good money to your insurance company, the last thing you want to do is battle them. Cyber Insurance is a type of insurance product that is designed to protect businesses against potential damages associated with cybercrimes such as ransomware and malware attacks. It is a customizable solution for businesses to mitigate specific risks associated with cybersecurity breaches and prevent unauthorized access to their sensitive data and networks.
Challenges With Cyber Insurance Compliance
Merchants of any size or transaction volume must demonstrate PCI compliance annually, or risk steep fines from their acquiring banks or even revocation of payment card privileges.

The PCI DSS applies to any organization that transmits, processes, stores or affects the security of payment card transactions or cardholder information. Additionally, service providers that perform services for these organizations would benefit from having their services audited annually.
PCI Compliance is a Continuous Process
The General Data Protection Regulation or GDPR, is a regulatory standard according to which businesses are obligated to protect the privacy and personal data of European Union (EU) citizens for all transactions that are carried out within the EU member states. The GDPR standard is intended to unify and reinforce data protection for all individuals that reside within the EU and to control the export of personal data outside the EU.
Concerns Associated With GDPR Compliance
We help you manage the compliance process from beginning to end.