Office moves
Dependable Office Moving and Office Cable Installation services for companies throughout Chicago, Schaumburg and Northbrook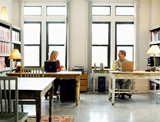 Are You Concerned That Moving Your Office Will Result In Days Of Lost Productivity? "How long will my business be shut down if I relocate or rewire my office?" Not so, with our dependable office cable management services.
Stop worrying now, and get office moving and network cabling services from Hodgson Consulting & Solutions to simplify your move in Chicago, Schaumburg and Northbrook.
Expert consultants from HCS deliver worry-free relocations with:
Less downtime, by offering rapid, interruption-free office cabling services
Dependable cabling and wiring to make office moving a cinch.
Fixed rates for office transfer coordination services, providing stability for your technology budget.
Count on us to simplify the process of relocating your office.
HCS can eliminate the anxiety over moving your business and your IT. Serving Chicago, Schaumburg, Northbrook, Gurnee, Arlington Heights, Buffalo Grove, Lincolnshire, Deerfield , Highland Park, Rosemont, Elk Grove Village, Vernon Hills, Skokie, Evanston and Bensenville, our office cable management services are backed by an experienced team of professionals who can shoulder the burden of relocation.
When you count on us for strategic cable equipment/server racks, office moving, office cable management, office cabling services, communications cabling solutions, or structured computer & data cabling, you gain the confidence of knowing you've made a good investment.
Our expertise goes beyond industry standards, so your new cabling solution is one you can count on for the long haul. Our office cabling services and office moving solutions are implemented to grow and change with your business, so you know your IT infrastructure will be stress-free for years to come.