Free Stuff
Switch to the Cloud for a brighter future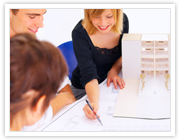 Cloud Computing solutions from HCS are designed with small and medium-sized businesses in mind. We are dedicated to providing Cloud services that can truly take your organization to the next level, allowing you to get ahead of the competition and achieve your goals with strategic technology.
Cloud Computing solutions are best for businesses that want to:
Get a better bottom line – pay-as-you-go services combined with increased productivity and lower IT overhead means you save money
Reduce their carbon footprint – go green by eliminating server storage and cooling costs
Enjoy flexible IT – upgrade your technology as needed and get fast access to new IT solutions on the fly
Modernize their business processes – streamline your business and get more out of the IT you count on each and every day
Work on the go – you'll have access to company data and applications from any Web-friendly device
If you want to know if cloud computing is right for you, fill out the form below or give us a call at 847-906-5005 for a free, no-pressure, no-obligation cloud readiness assessment. We'll evaluate your current situation and provide advice and options for moving to the cloud. We'll also answer any questions you have and tell you the unvarnished pros and cons of choosing this option.
Request Your FREE Cloud Readiness Assessment Today!